DMDC Blessing Manuscript Print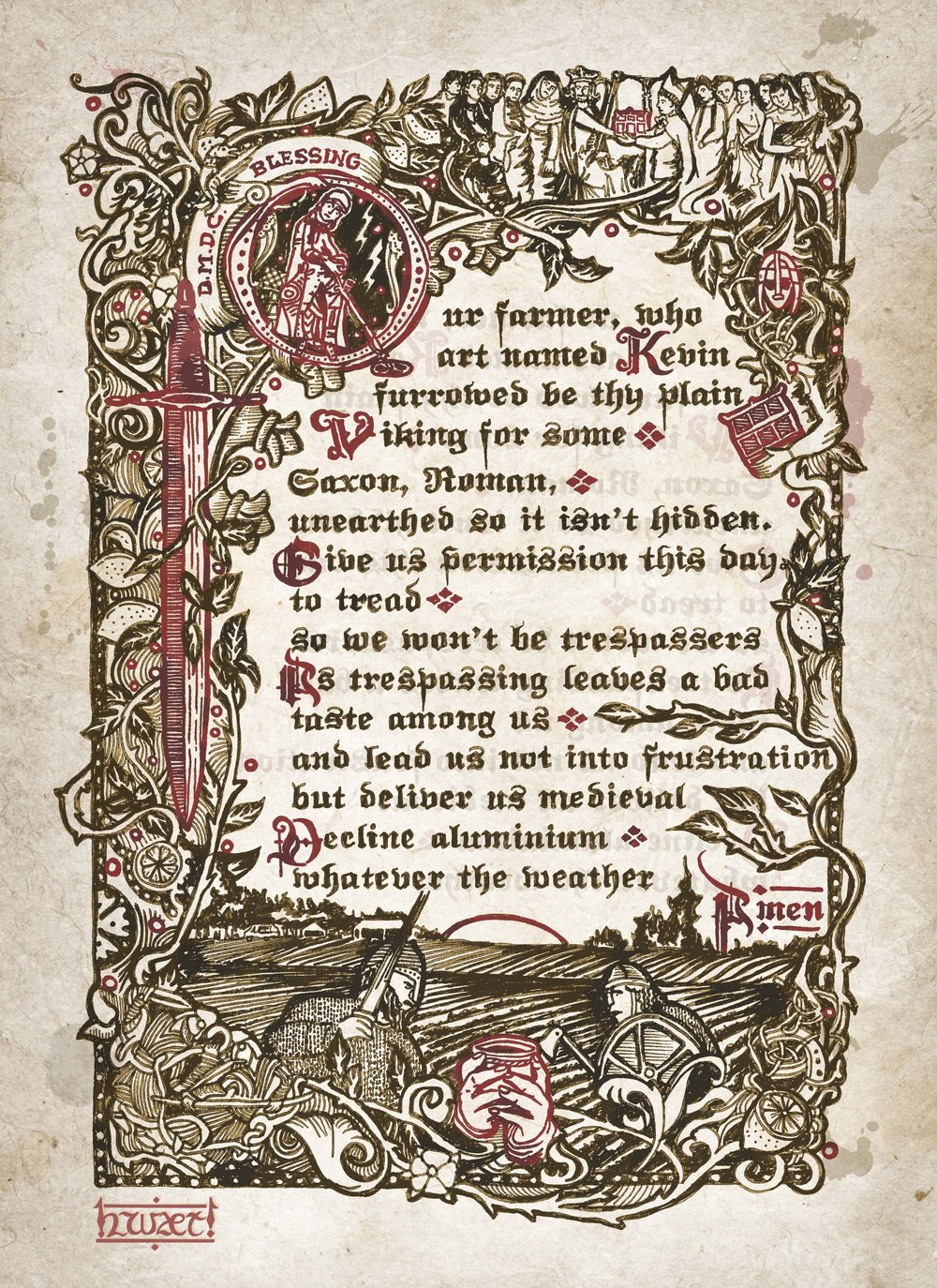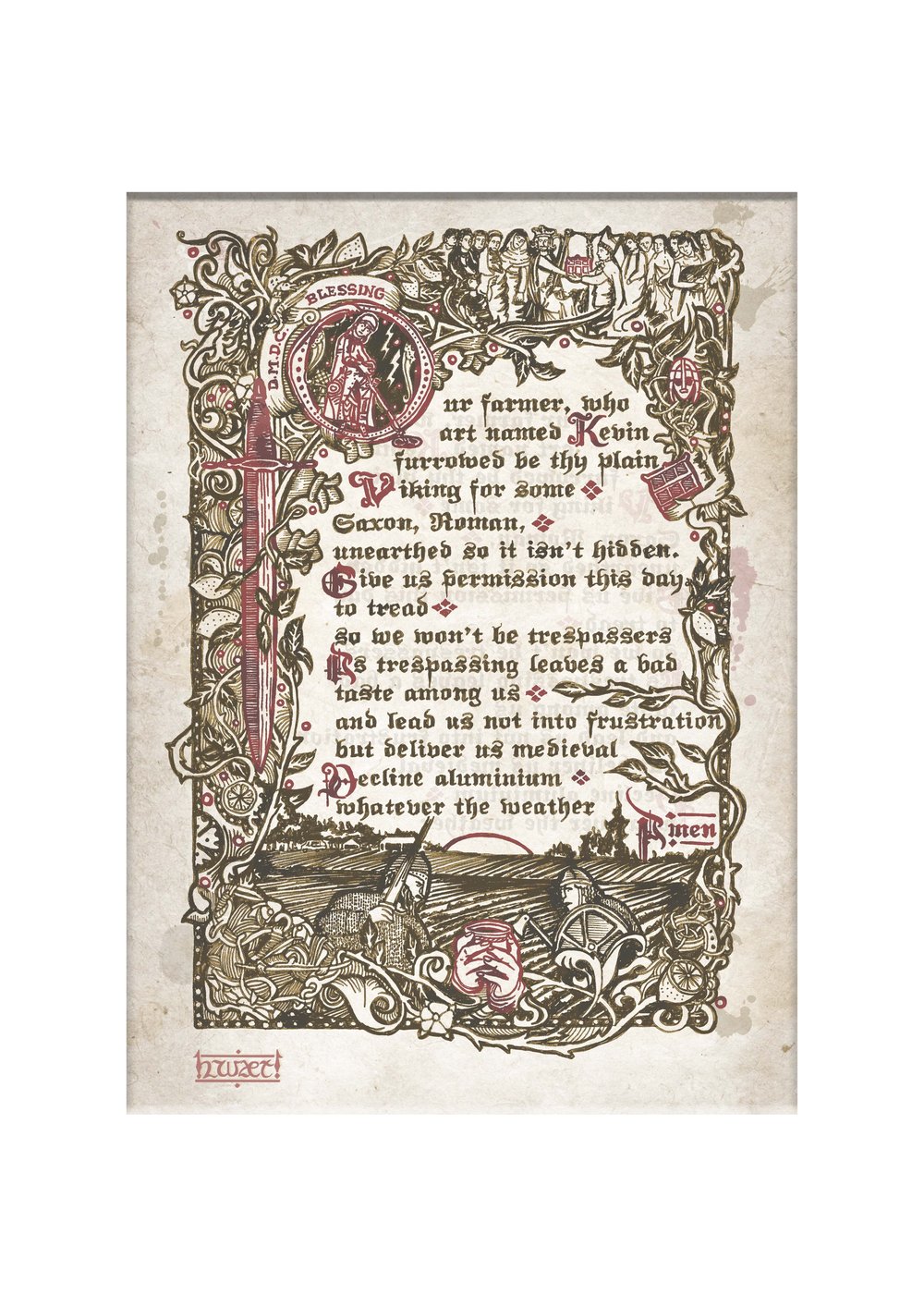 As you may well know, Team Hwæt! are big fans of Mackenzie Crook's Detectorists. Following the show's recent Christmas Special, we couldn't help but immortalise Russell's incredible alternative Lord's Prayer by illustrating a medieval manuscript outlining the Detectorists manifesto.
This A4 colour print comes mounted ready to fit an A3 frame, echoing the traditional mounted framing methods of ancient pages of illuminated texts.
Each print comes wax stamped, signed, embossed and numbered in an edition of 300.